Tamagawa Electronics announced 3.6GHz combiner series for Wireless Telecom integrator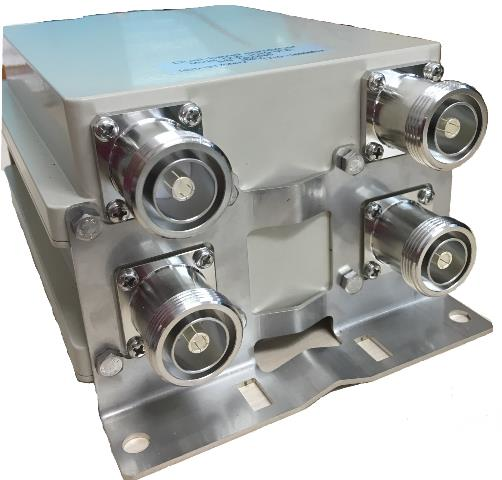 The Sub-6 Antenna Combiners for the 5G wireless network systems enable easy implementation of 5G Sub-6 (3400 to 3600MHz) system into existing 4G/LTE system such as WCS2300/IMT2600(2305 to 2673MHz) bands and LTE/PCS/AWS (600/700/800/1800/1700/2100/2300MHz) bands. Minimum Isolation between existing bands and Sub-6 (3.6GHz) is 60dB min. PIMD -153dBc CW 2x43dBm. Quadruplexer, 3 Bands Multiplexer also available for each Telecom carrier.
Support System Integrators, Installers for Sub-6 5G Wireless Network Implementation
These product series give system integrators fast implementation of additional frequency without total construction change. Integrators are able to use existing wireless network systems, and these combiners are able to reduce the number of feeder cables. As a result, these simplicities provide higher maintenance-ability and fast recovery from unexpected system problems.
Tamagawa Electronics has already been releasing these C-band products to many carriers and regions such as Japanese telecom market, and Asia nations. Based on their experience, Tamagawa is able to support custom solutions for each specific requirement from major US carriers to private 5G network systems.
Please feel free to contact us and tell us your requirement.
Range of Tamagawa's Products
FILTERERS, COMBINERS, DUPLEXERS
Low Pass Filters (LPF)
High Pass Filters (HPF)
Band Pass Filters
Band Reject Filters
Duplexers
Combiners
COUPLERS, SPLITTERS, POIS
ATTENUATORS, TERMINATORS
Fixed Attenuators
RF Terminators