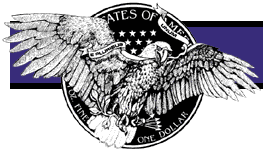 White Eagle Consulting
White Eagle Consulting provides innovative DC parametric test solutions to an international clientele. White Eagle Consulting has been operating since 1993, and our owner, John Williamson, has over 30 years of experience in the semiconductor industry. We are devoted to applying our knowledge and experience in solving our customers' unique problems.

Bright Toward Industrial Co., Ltd.
Bright Toward Industries Co., Ltd., Reed Relay, PhotoMOS Relay, and Solid State Relay manufacturer originated in Taiwan in 1988 as mechanical relay trading company. Through the years, Bright Toward has metamorphosed to innovative leading PhotoMOS and Reed Relay manufacturer in the world. Bright Toward currently operates two factories in China and an advanced new factory in Hsin-Chu Taiwan.

Menlo Micro, Inc.
Menlo Micro is reimagining one of the most fundamental building blocks of electronic systems – the electronic switch. The company's Digital-Micro-Switch platform is a game-changer for those who design electronic systems, with a market opportunity of more than $5 billion. It has the potential to serve multiple industries, including next-generation 5G mobile networks, industrial IOT markets, battery management, home-automation, electronic vehicles, and medical instrumentation.

RXC Technologies
RXC Technologies offers elastomer solutions for advanced equipment and for replacement parts. We integrate new and proven technologies into practical solutions for increasing the performance in your applications and processes.

Minoru Co., Ltd.
Minoru offers EMI absorber, EMI Shield, Conductive adhesive, and TIM (Thermal Interface Material). Primarily marketed for automotive, medical, mobile communication (BTS) as well as mobile handheld devices.
Graphene-based heat spreadsheet HCST series offers higher heat conduction (1700W/mk) over synthetic graphite. HCST series has been qualified and in mass production for film substrate OLED display.
Main office located at the center of Tokyo and two factories located in China with multiple sales office within mainland China as well as Taiwan.