Tamagawa Electronics released new Quad Band Combiner supporting GSM/WCDMA/LTE systems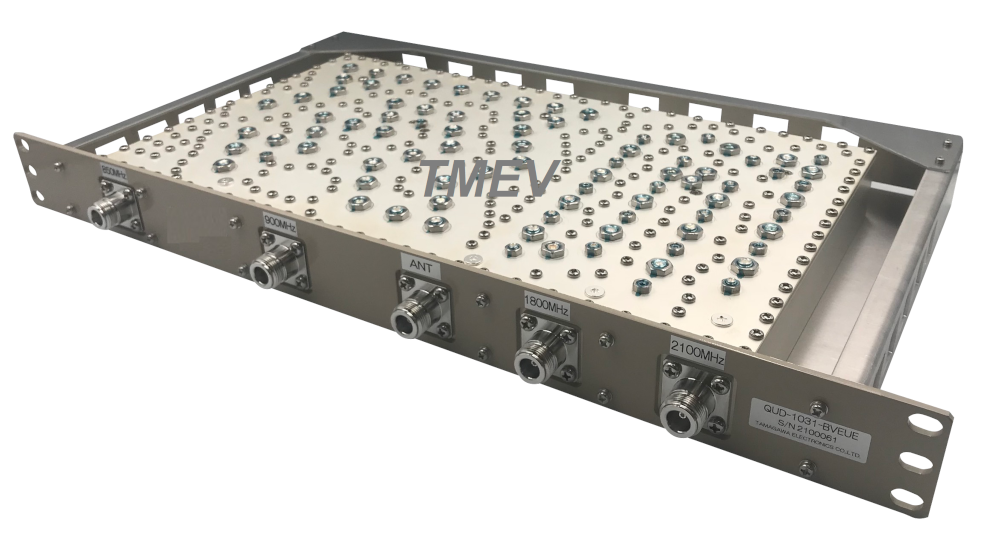 In the Indoor Base Station system (IBS), it is usually additional RRU/RRH ports necessary to implement new frequencies (bands). Quad Band Combiner is an antenna, and its dulplexer shares four frequencies 700/900/1800/2600MHz with high isolation band to band. This product has 1 output port and 4 input ports in 19 inch 1U rack.
Tamagawa offers variety of products with different bands and shapes to meet each customer's individual needs. You can see at Tamagawa's page at here.
Range of Tamagawa's Products
FILTERS, COMBINERS, DUPLEXERS
Low Pass Filters (LPF)
High Pass Filters (HPF)
Band Pass Filters
Band Reject Filters
Duplexers
Combiners
COUPLERS, SPLITTERS, POIS
ATTENUATORS, TERMINATORS
Fixed Attenuators
RF Terminators