Tamagawa Electronics offers 45GHz mmWave TRx with the custom capability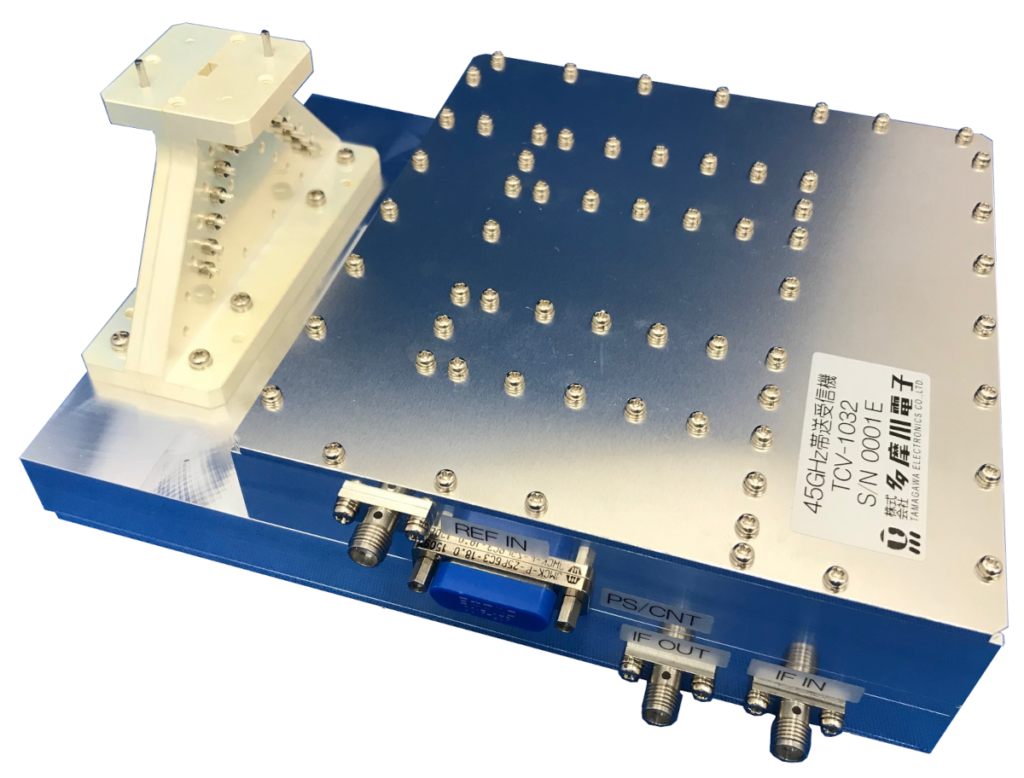 Tamagawa Electronics release 45GHz capable custom mmWave Transceiver solutions. In the communication field, 5G (next-generation mobile communication system), a new SHF band, quasi-mmWave to mmWave band frequencies, will be used to achieve 100 times the transmission speed. High-frequency products for quasi-mmWave and mmWave are being developed as important technical themes indispensable for high-speed, large-capacity systems. Tamagawa's custom mmWave transceiver solutions will provide suitable millimeter-wave components and millimeter-wave modules upon requirements.
This 45GHz frequency division duplexing transceiver was originally developed as a mmWave radio communication system in high-speed data transmission, Ka band solutions, and transportation systems.
The Microwave Journal on the 2021 February issue features this product, "45GHz Transceiver Platform Supports Custom Design Spins", which highlighted Tamagawa's technical advantages and design flexibility.
Base product feature
PLO: Frequency 10GHz, Phase Noise -85dBc/Hz, ext input reference 10MHz
Transmit: IF input 2GHz band, RF output 45GHz band, Gain 47dB Typ
Receiver: RF input 45GHz band, IF output 2GHz band, Gain 25dB Typ
Range of Tamagawa's Products
FILTERS, COMBINERS, DUPLEXERS
Low Pass Filters (LPF)
High Pass Filters (HPF)
Band Pass Filters
Band Reject Filters
Duplexers
Combiners
COUPLERS, SPLITTERS, POIS
ATTENUATORS, TERMINATORS
Fixed Attenuators
RF Terminators